Green text indicates changes from the original version of the legislation.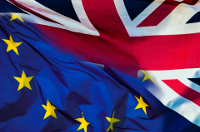 Worried about brexit? Click here to see the proposed post-brexit EU settlement scheme.
Citation and commencement
This section has no associated Explanatory Memorandum
1.—(1) These Regulations may be cited as the Immigration (European Economic Area) Regulations 2016.
(2) These Regulations come into force—
(a) for the purposes of this regulation, regulation 44 and Schedule 5 (transitory provisions), on 25th November 2016;
(b) for all other purposes, on 1st February 2017.
Related Case Laws
Footnotes